11th Annual
John R. Hamilton Mock Trial
Denmark v. Claudius
Hamlet's Uncle on Trial for Regicide
Date: March 12, 2019 at 7:00 pm
Pricing: $35 – VIP with Premium Seating & Reception | $20 (B Level) and $15 (C Level)
B-Level Seats can be upgraded to include VIP Reception. Call the box office to upgrade.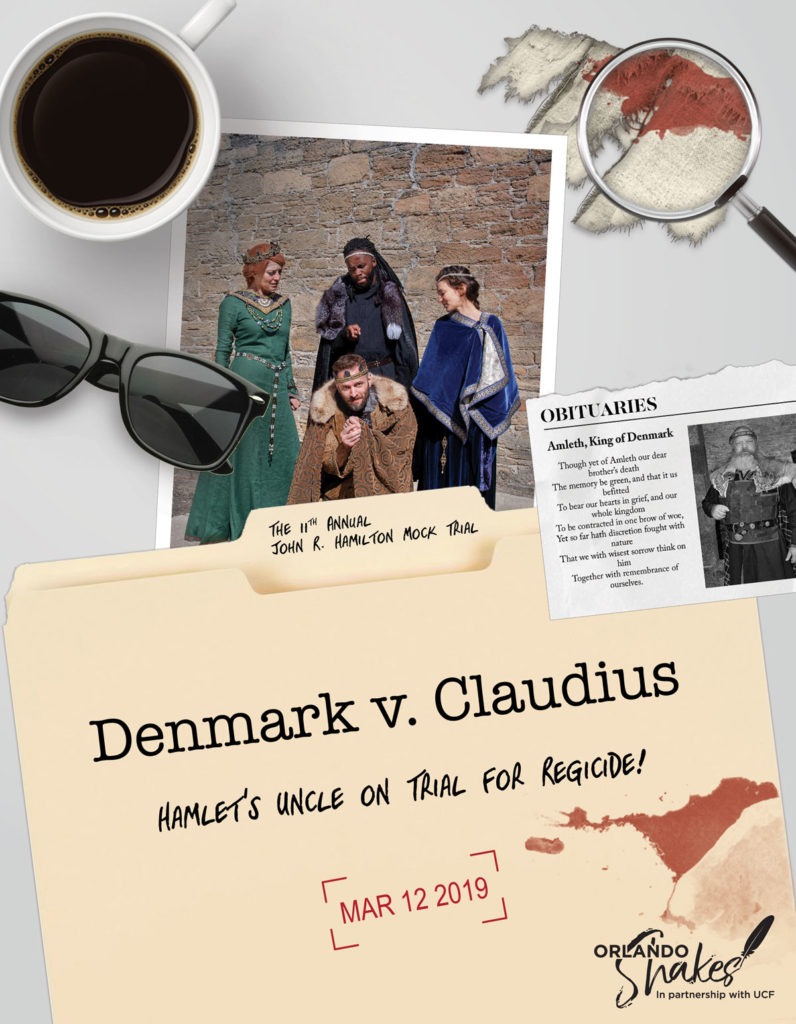 Buy Tickets
Hosted by the Bard's Board Barristers, the Margeson Theater will transform into a hilarious, interactive courtroom! See actors from Orlando Shakes' productions of Gertrude and Claudius and Hamlet take the meaning of live theater to a whole new level in an over-the-top, rollicking trial amidst a panel of celebrity judges. Kimberly A. Ashby of Foley & Lardner LLP, and Nicholas A. Shannin, Esq. of The Shannin Law Firm, will return as advocates and will be sure to put the MOCK in Mock Trial.
The event also includes an opportunity to mingle with leading members of Central Florida's legal, business, and artistic communities in a pre-show VIP cocktail hour. Starting at 6:00 pm, all VIP ticket holders are invited to enjoy hors d'oeuvres and beer, wine, and non-alcoholic beverages.
Celebrity Judges
Embry Kidd, Assistant United States Attorney at United States Department of Justice
Scott Maxwell, Orlando Sentinel "Taking Names" Columnist
LaFontaine Oliver, President & General Manager at WMFE
The Honorable Belvin Perry, Jr., Attorney at Morgan & Morgan
Julie Wolf, Senior Vice President, Legal Speciality Group at Wells Fargo
VIP Sponsor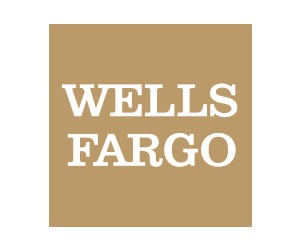 Additional Sponsors
What is the Mock Trial? A Bit of History.
Since 2009, Orlando Shakes has hosted mock trials that explore contemporary legal thought using classic plays as their template, resulting in a zany event hailed as live theater meets Judge Judy. The Mock Trial assembles a panel of celebrity judges to hear a case based on one of the season's Signature Series productions and argued by notable attorneys in Central Florida.
Past mock trials have put Mother Nature on trial for the havoc she's wrought on Shakespeare's characters in The Tempest vs. Pericles, considered whether Shakespeare's Hamlet was indeed insane when he killed Polonius, and addressed a contentious Darcy v. Wickham defamation lawsuit based on Jane Austen's Pride and Prejudice.
How Can I Support the Mock Trial?
For more information about how you or your company can become involved in the Mock Trial, please contact our Director of Development Dana Nichols at 407-447-1700 ext. 206 or at danan@orlandoshakes.org.